At Olde Ipswich Tours, we have planned and operated small group tours for 24 years and while we have seen many travel trends come and go, one trend that looks here to stay and growing fast is the interest in private group tours. The sophisticated traveler is looking for an alternative to 'do it yourself' individual travel at one end and large coach tours at the other end. Interest in small group tours in general is growing but demand for private custom small group tours is growing rapidly. Small custom groups involve people with common interests who enjoy visiting the same places and engage in similar activities. People are seeking greater customization in all aspect of life and travel is no exception. To start your creative juices flowing, here are just a few of the 'Specialty' Tours that we are currently planning or managing:
A Culinary Tour
Chef Ron Boucher from New Hampshire loves to travel and experience the food, wine and the dining experience of the region. Each year he travels with a small group of people, about 12, that love good food just as much as he does but its more than that, they love to visit local markets, watch a local chef in action and of course talk about recipes. On standard tours, people may enjoy eating good food but perhaps do not enjoy squeezing fruits and vegetables quite so much. Of course, the group will visit local sites but on the journey the topic of conversation invariable enters around preparing food and pairing wines. It is this that brings them together and makes for such an enjoyable journey. This year they visited Piedmont in Italy (look at that tour itinerary here) and in 2018, Chef Boucher plans a tour to the Highland and Islands of Scotland. If you are interested in joining Chef Boucher on that trip, send us an email and we'll pass it along.
The Garden Club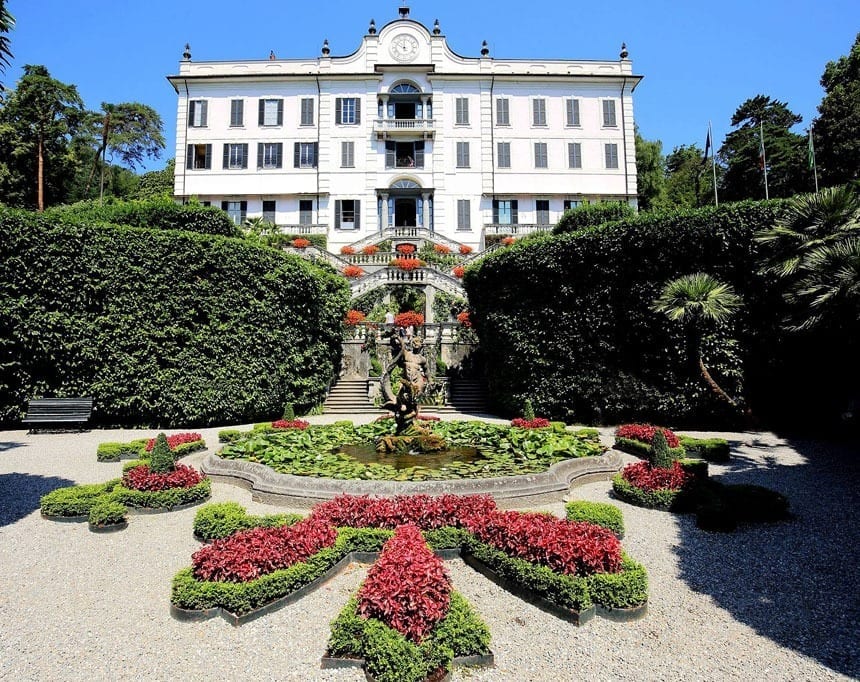 The Branford Garden Club in Connecticut attracts devoted horticulturists who love to tend gardens but most of all, to share ideas, thoughts and of course, the fruits of their endeavors. They had the wonderful idea of going together to visit the stunning gardens in the Northern Italian Lakes region. The idea quickly took root and interest blossomed immediately. The itinerary includes the spectacular gardens of the 15th Century Villa Serbelloni and the breathtaking gardens of the Villa Carlotta. And of course, while there, why not take in Leonardo da Vinci's original painting of the Last Supper and check out the cosmopolitan fashion capital that is Milan. Click here to look at the tour itinerary.
The Wine Shop
The owners of Bin Ends wine stores west and south of Boston, John & Cara Hafferty, love to visit wineries. Wine is in the blood, especially for John who grew up in family that always enjoyed selling wine. a So why not share the experience with their friends and customers. Wine connoisseurs love nothing more than a trip to the finest wine regions and enhance their knowledge about the beverage of the gods. People that might be dismissed as 'wine snobs' in a standard group, feel right at home on a wine tour. The trip will visit the Piedmont wine region in Italy, home of the fabulous Nebbiolo and Barolo wines. The tour will include of course a visit to Turin, the first capital of Italy, home of the Savoy kings and the famous tradition of Aperitivo . To put your name down to receive more information on this adventure of Piedmont click on the Read More Button below.
How About Your Group?
We have so many other example including family groups visiting ancestral homes in Scotland and Ireland, groups of alumni on educational journeys, and groups of friends that just want to travel together. So, do you belong to a wine club and would love a trip to Burgundy, or a gardening club visit to the Chelsea Flower Show and Kew Gardens, or a golf club that would relish a round on the Old Course at St Andrews.
Tell us about your perfect small group tour in the comments below – who would you go with and where would you go?
If you are part of a group and would like to explore your own specialty tour with Olde Ipswich Tours, or would like to add your name to a list of similarly interested travelers, complete the form below.
[iphorm id="11″ name="Specialty Tour"]