When it comes to gastronomic pairings, there are few combinations more tantalizing than wine and cheese – but have you ever tried pairing fine wine and good chocolate? Although one might be more of a dessert course than an appetizer, choosing to combine a bold red wine with rich smooth chocolate might just be a ticket to heaven for your taste buds.
Luckily, there's a place when you can experience the best of both: Piedmont, Italy. Whether paired together or enjoyed separately, the wine and chocolate of Piedmont are both a treat not to be missed. If you consider yourself a foodie – or simply just a fan of quality regional delicacies – then a trip to Piedmont & the Northern Italian Alps ought to be on your bucket list. In the meantime, crack open a jar of Nutella (a Piedmont creation) and let's take a look at the origin of some of the Italian region's top offerings.
The Chocolate of Piedmont
Piedmont is known as the "birthplace of Italian chocolate" for good reason. The region can trace its chocolate-making origins all the way back to 1559, when Madama Reale Marie Jeanne Baptiste of Savoy-Nemours approved of using chocolate in recipes. This was the birth of gianduja, a combination of chocolate and hazelnut that soon became popular as both a spread (gianduitto) and a milky coffee drink (bicerin).
Although nearby capital city Turin is very famous for its chocolates, the town of Alba can lay claim to being home of the Ferrero chocolate factories, as well as part of the region that's famous for its particularly fragrant hazelnuts. The combination of hazelnut and chocolate is without a doubt of Piedmont origin, and the hills of Alta Langa near Alba produce some of the best hazelnuts in the world. You can definitely taste the region's bounty in Ferrero products, which include the small nut-covered chocolates called Ferrero Rocher as well as the popular hazelnut chocolate spread Nutella.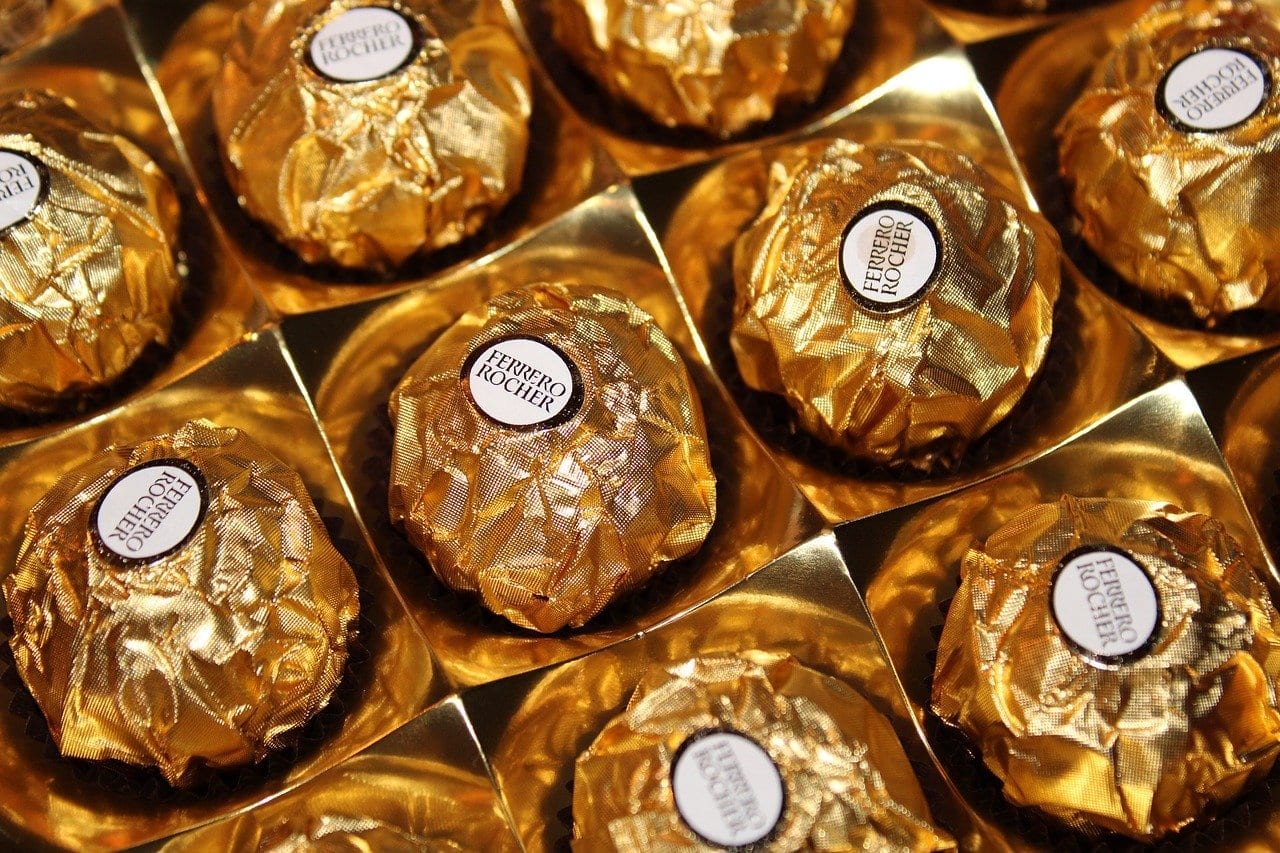 The Wine of Piedmont
Although chocolate is quite high in heart-healthy polyphenols, there's another equally delicious source of these lifespan boosters: wine. Fortunately for those in Piedmont, the region also boasts a variety of fine red and white wines as well. As one of Italy's premiere wine-growing regions, more than half of Piedmont's 170,000 acres of vineyards have received the DOC or DOCG designation to certify the quality of their products. And as per Wine Folly, some of the very best of these highly regarded wines come from the Apennine hills south of the Alps. The website explains how the Apennines are able to produce some of Piedmont's best offerings:
"There are two major features affecting the weather in Piedmont: the ice cold Alps and the warm Mediterranean. The tug-of-war (a.k.a. Diurnal) temperature variation makes the whole area fill up with fog in the morning that slowly burns off during the day. This means the land higher up on the hills gets more sun. More sun = happy grapes = good wine."
Now that's an equation wine fans can get behind!
For red wine aficionados, there are grape varieties like Nebbiolo (which contributes to 13 different DOC designated wines), Barbera (a solid choice that's slightly less expensive than a Nebbiolo wine), and Dolcetto (a dark, heavy wine that can be compared to a Merlot). Two of the most prestigious wines come from the Nebbiolo grape: Barolo and Barberesco. Due to the soil quality between the two vineyard regions, Barolo wines tend to be a bit heavier-tasting than Barberesco, but both are worth seeking out when you make a trip to the Apennines.
When it comes to white wines, Piedmont is no slouch either – it grows Moscato Blanco grapes for sweet, bubbly Spumante wines; Cortese, used to create a dry white wine called Gavi, which is named for the southeast area of Piedmont where it's made; and Arneis, which makes a bright, fruity wine. Whichever of these wines you choose, rest assured that you're getting some of Italy's finest vino – and if it comes DOC or DOCG certified, even better.

In a country full of gourmet specialties, Piedmont stands head and shoulders above many regions of Italy for its wine selections and chocolate-making traditions. Although it might not be quite as well-known as other parts of Italy, it's more of a hidden treasure for you to savor when you make the trip to Piedmont and experience all the tasty wonders it has to offer.
Are you a wine or a chocolate person – or both? Tell us which of Piedmont's treats you'd want to sample first!