Ahh, beautiful Taormina. How fitting that we end our grand adventure of
Italy
with you. Now we see why so many Italian ballads are written for you.
Before we arrive in our final destination, we visit the Villa Romana del Casale at Piazza Armerina. This impressive villa is another UNESCO World Heritage site; a fine example of Roman luxury with beautifully preserved mosaics everywhere. Buried in mud during an earthquake in 1161, this Villa's original mosaic tile floors have survived 2,000 years.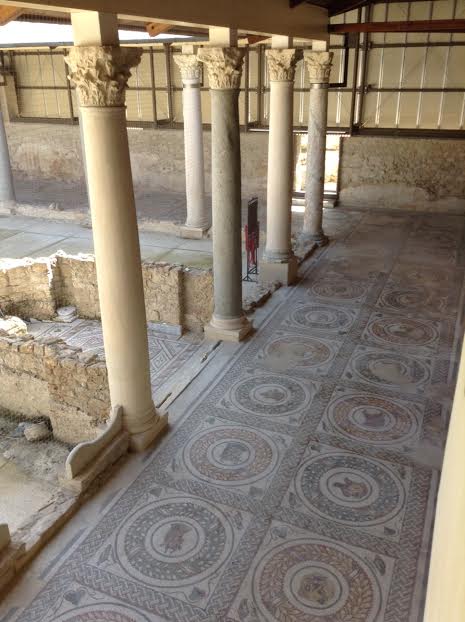 The group has lunch and then we're off to our final stay in Sicily: the Sea Palace in Taormina. Needless to say, we loved the hotel.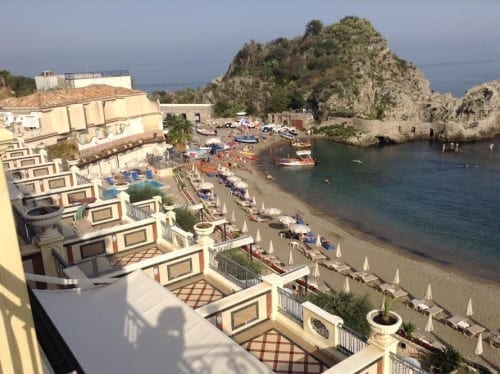 It provided the perfect place to relax in between lunch, dinner and an excursion to Mt. Etna. This active volcano last erupted two months ago, but that didn't stop us from posing above one of the many craters.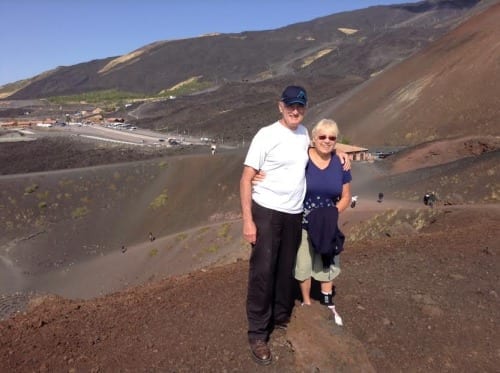 The group decided to skip an excursion to Siracusa to instead enjoy what Taormina has to offer during the last day of the trip. This town is beautiful by day and by night, and we loved every last minute of it!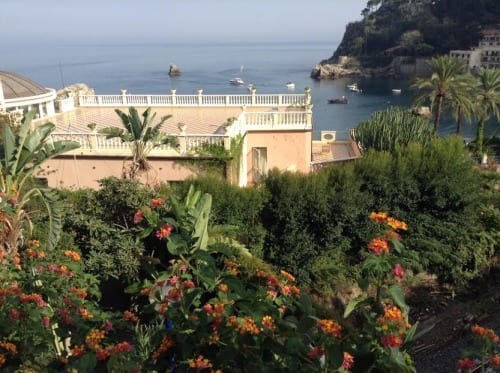 My seven weeks of European adventures have ended. For those of you who have patiently been following our travels, I hope you have enjoyed the ride. As soon as I organize my photos, I will put the best ones up for you to see.
With all the troubles in our world today, we must keep a positive outlook and not forget how wonderful this planet can be.
Happy Trails to you all,
Jean