Whenever I get to the starting point of a tour before the guests arrive, I do some serious snooping.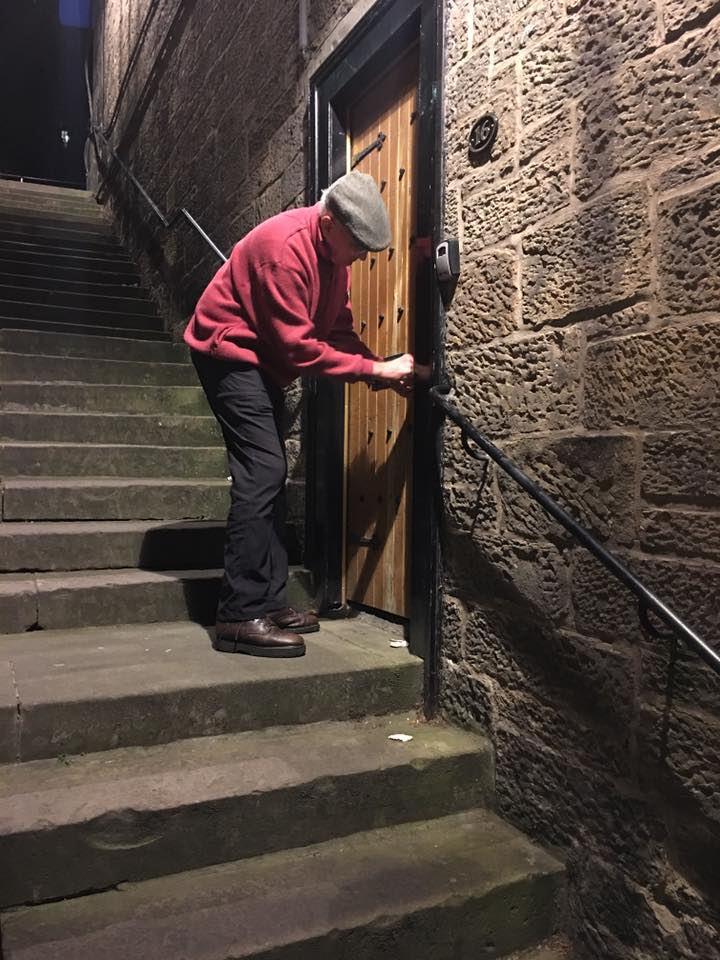 We explored behind-the-scenes Edinburgh all day on Thursday, taking a unique walking tour with newly founded Christian Heritage Edinburgh, with founder Paul James-Griffiths, who taught us all about Edinburgh's amazing philosophers and religious leaders.
John was so taken with the story about Philosopher David Hume, he wanted his picture taken with this fascinating man.
Then you see me, doing my duty tasting whisky at Deacon Brodie's Tavern. The BBC has a wonderful piece here on the pub's namesake, who was said to be the inspiration for Jekyll & Hyde.
We have met so many wonderful locals, I'm already planning to return. We love you, Edinburgh!