Our tour guests agree that one of the highlights of our Back Roads and Wines of Portugal tour is the Portuguese cooking class in Marvão. It always helps to have unlimited excellent wine from the Alentejo wine region to help the process…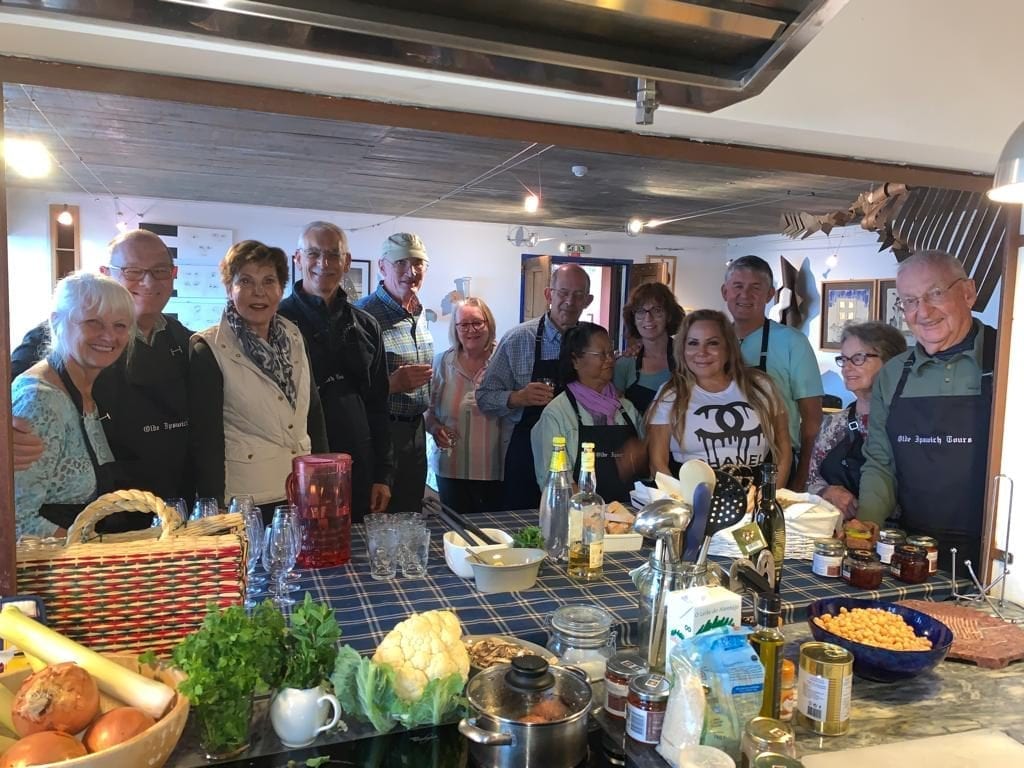 The chef, Rita, and her assistant, Patricia, were excellent teachers and got everyone involved in hands-on tasks. Our group of 13 was divided into four stations, each of which prepared a different course. Through all the laughter and Saturday Night Live Julia Child imitations, we managed to create four stupendous dishes: 
Cauliflower, mushroom, onion soup
Garbanzo bean, marinated re-hydrated codfish, red pepper and olive oil salad
Turkey in a red sauce made of sweet red peppers, honey and mustard sauce with leeks
Crème brûlée with pineapple and mint. 
Wines were paired with each course:  an aperitif of white port, lemon, mint and tonic water; then white, rose and red wine; and an after-dinner cherry liqueur.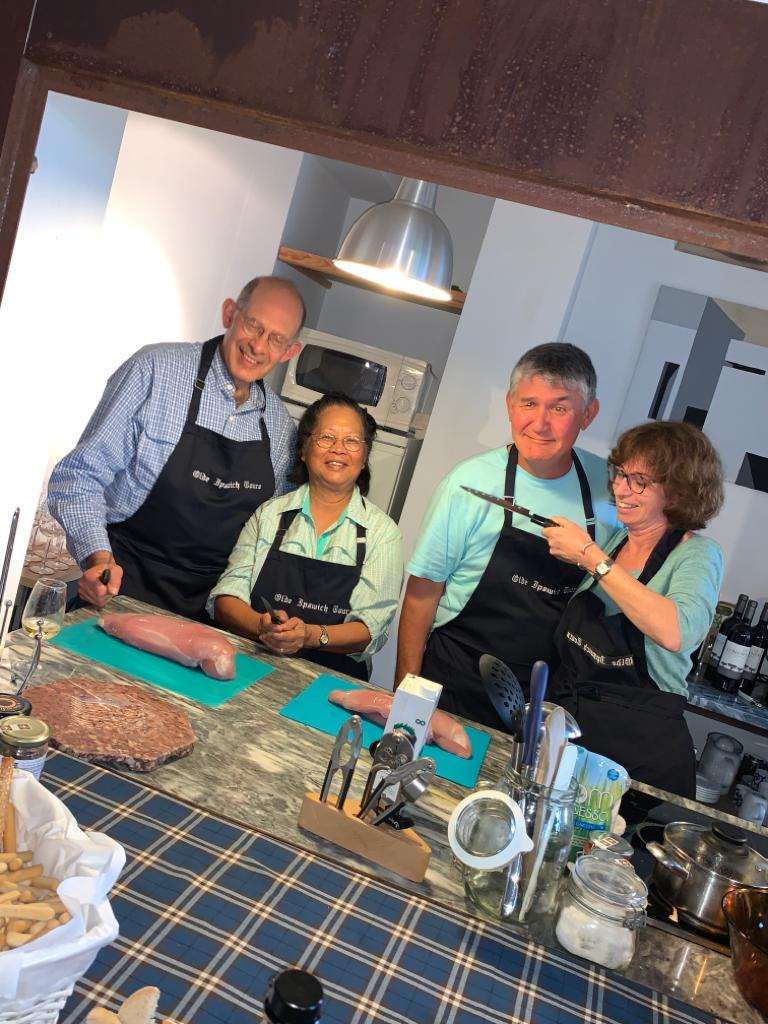 Rita had to call her mother in the middle of the class for help in accommodating the two gluten allergic participants— a challenge which added to the laughter. Rita claims that our group was the most fun class she's ever had! Of course! We are Olde Ipswich Tours!