After a beautiful drive along the coast, we arrive in Split and check into our elegant hotel in the center of the old town (Stari Grad) where our host, Andrea, welcomed us with a glass of local wine.
If you're planning a trip to the area, consider staying at the Judita Palace! Andrea is the nicest, friendliest, most knowledgeable and accommodating hotel manager I have ever met. Each one of us had a bouquet of orchids and a bottle of wine waiting for us in our rooms when we arrived. Anything you asked for, Andrea would rush out to get. If you didn't feel like walking somewhere, he would drive you in his golf cart. He even let Dee drive one day. He was so much fun and so helpful, he really made our stay in Split wonderful.
The next day we met our expert local guide, Ana. She takes us underneath the palace of Roman emperor Diocletian. The palace is actually Split's city center.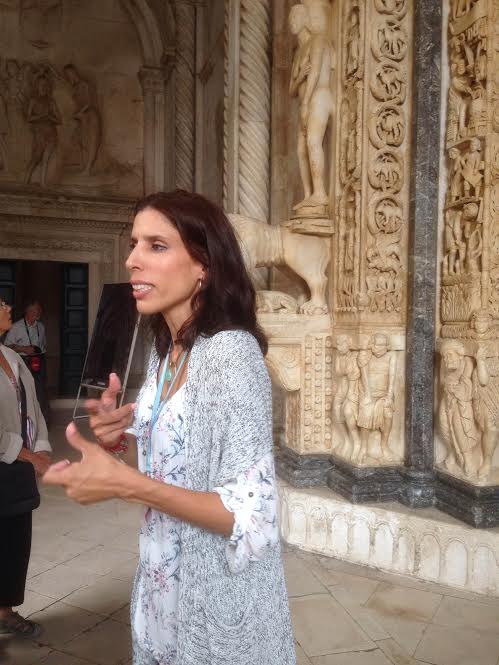 After lunch Ana takes us on an excursion to the nearby village of Trogir.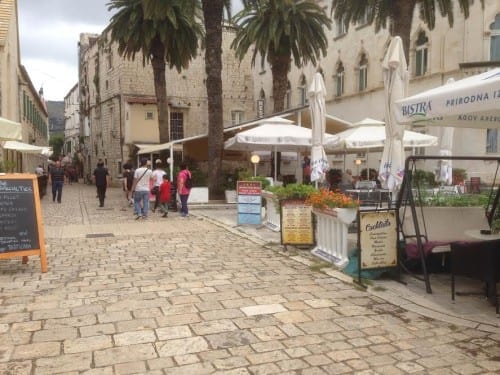 After two nights in Split, our group departed for Zagreb. But first, we visited the Plitvice Lakes National Park– a UNESCO World Heritage nature site with hundreds of beautiful waterfalls.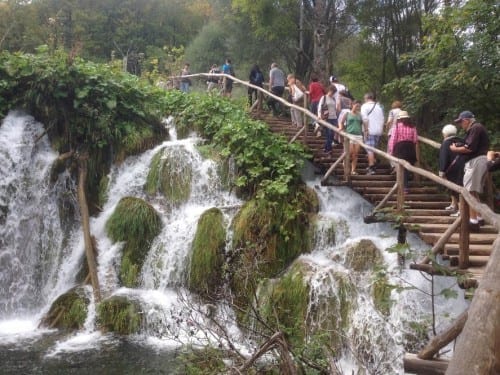 Croatia is truly a magical place, and those lucky enough to visit will have seen some of the oldest and most fascinating sites on Earth! Stay tuned for more information from our Croatia small group tours!