Today we left Croatia and crossed the border to Slovenia. We arrived in Ljubljana (pronounced lyoo-BLYAH-nah) and checked into our hotel in the center and met our local guide.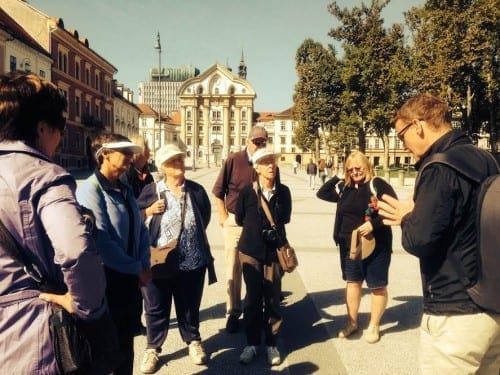 Ljubljana,
capital of Slovenia,
is a dream of a city. Its architecture is colorful and interesting, its streets are lively and full of students, cafés and music playing. The river that runs through the center is picturesque with many bridges crossing, and the Austrian influence is very apparent. Two days here is definitely not enough.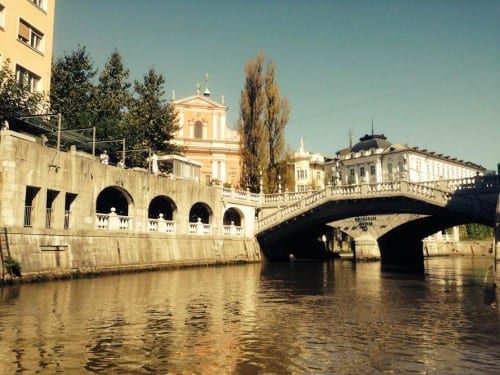 We also enjoyed a jaunt through Ljubljana's enticing market. One of Slovenia's local products is pumpkin oil. Wow! You must try it on vanilla ice cream!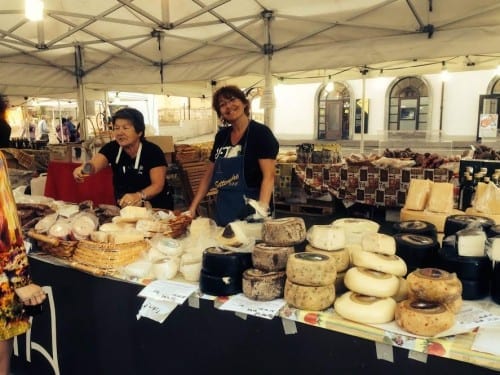 Like every proper medieval European town, Ljubljana has a castle on the highest hill. Here's a nice view, looking down on the town from the castle.
The beauty of Slovenia continues as we drove through the
Nova Gorica wine region…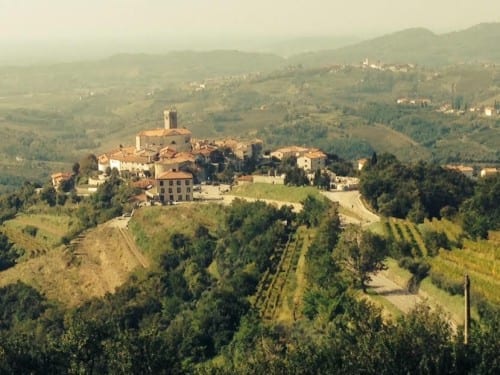 Stopped over in a little village called Smartno…
Then visited a castle where a concert pianist was practicing.
Last stop of the day was at two family run wineries to taste their excellent wines.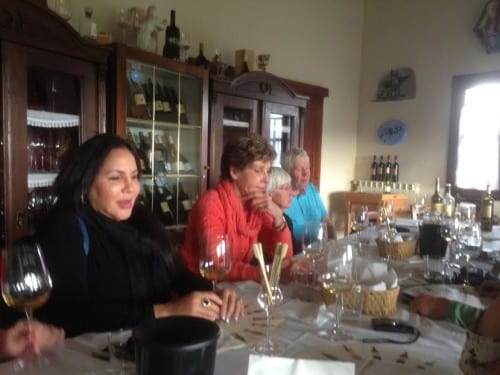 I think it's safe to say: We love Slovenia! And our enjoyment of this region will only grow as we explore the magnificent Lake Bled. Stay tuned for more information from our small group tour!