Leading two tours back-to-back has been both exhilarating and exhausting! I got to Rome a day before the Rome, Amalfi Coast & Sicily tour officially started, which gave me a chance to rest up and get oriented. John and I did some more pre-tour exploring at the Pantheon and Hadrian's Palace. Such fascinating places!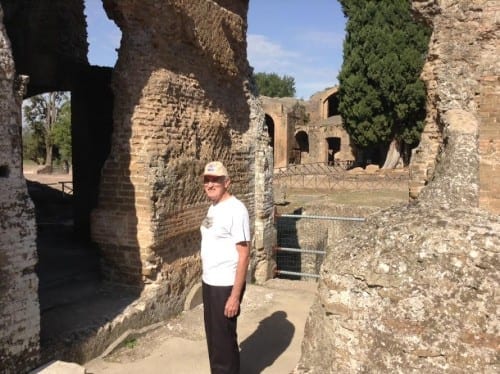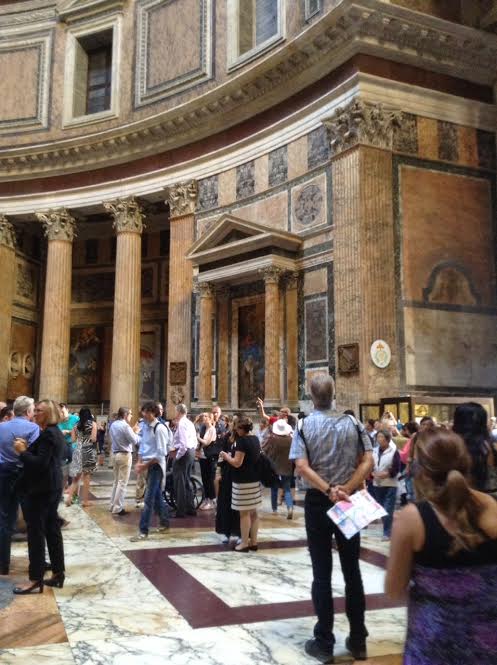 After Hadrian's Palace we visited the Villa D'Este, an amazing complex of gardens, fountains, and a beautiful villa.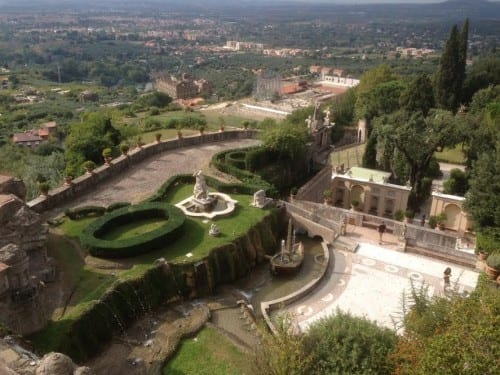 Then it was time to get down to business! Our tour officially started with a visit to the Colosseum. Ildi, our local guide, made the 2,000 years melt away so we could picture ourselves in the arena with the lions, Gladiators, and Russell Crowe.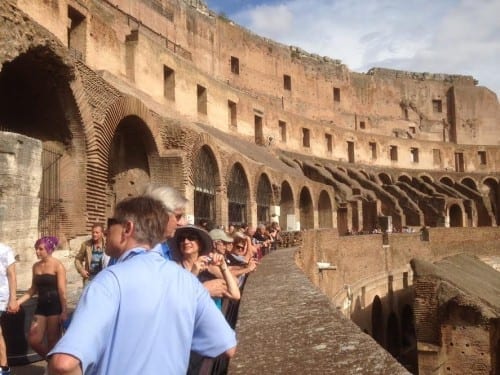 After the Colosseum we toured Palatine Hill and the Roman Forum. This is Constatine's Arch, my favorite part of Rome, even in the rain.
Another favorite: the Piazza Navona.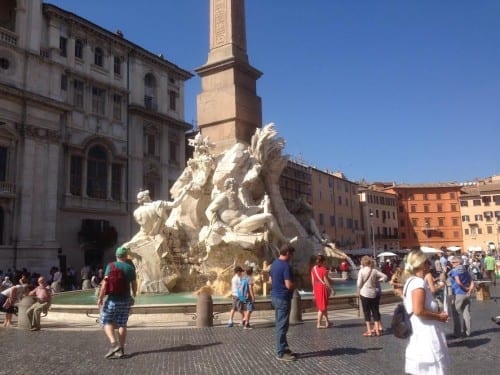 By the second day of the tour, our group of 17 has bonded wonderfully! I feel like I have known these people for years!
When in Rome, one must take a visit to the Vatican Museums. We must battle the crowds, but who dares to say it wasn't worth it?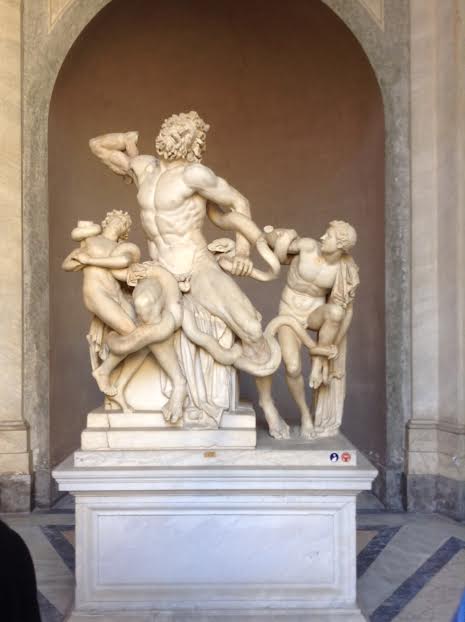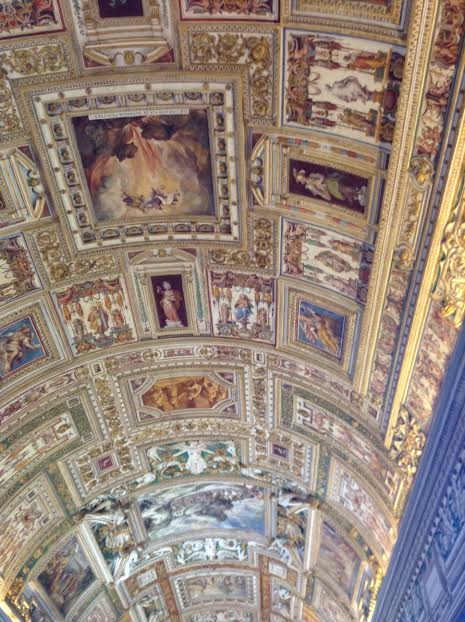 I have been through the Vatican many times, and I never get over the feeling of awe from the thousands and thousands of artworks by so many masters. Ceiling after ceiling, room after room… And then we saw the equally magnificent Saint Peter's Basilica, the largest cathedral in the world.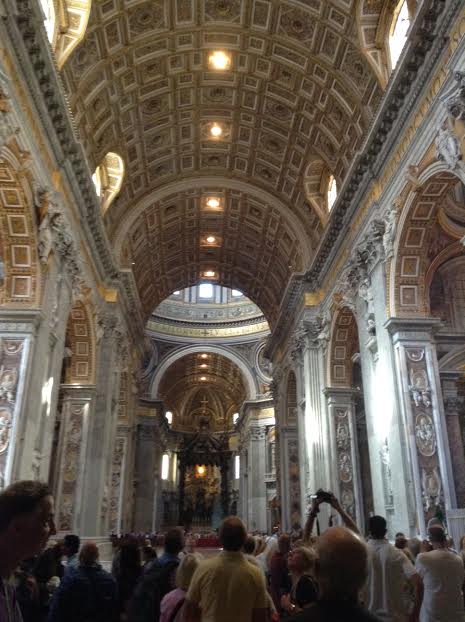 Rome is so rich in historical monuments, ruins, museums, art, and every day life in the fast lane, it is hard to sum up with a few pictures. And even with an iPhone equipped as your only working camera, it's hard to take a bad photo in this place!