It's now Day 3 of our Italy Tour and we have left Rome and arrived in Sorrento in time for lunch. Tammy and Phil agree the local tomatoes are to die for.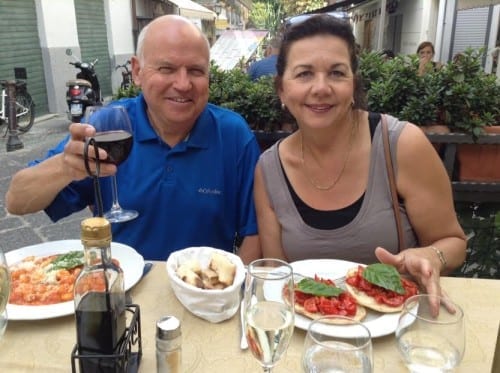 We will stay in Sorrento for three nights with our group is split between two dreamy waterfront hotels: the Bellevue Syrene and the Imperial Hotel Tramontano. 
Later that evening, we went to La Sorgente, a family farm specializing in making fine mozzarella cheese, pizza and limoncello. Check out those aprons!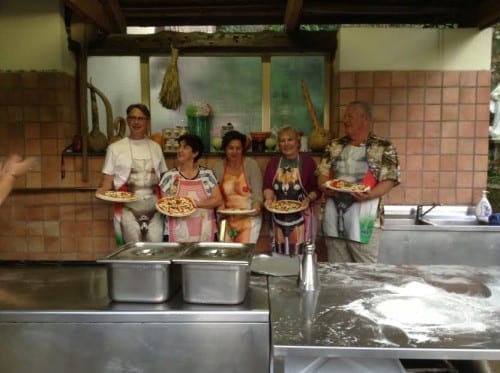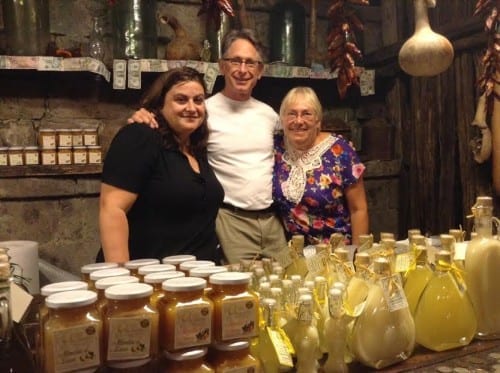 The next day our expert guide, Bartolo, takes us on an excursion to the Isle of Capri (emphasis is on the first syllable). We visit the towns of Capri and Anacapri, the beautiful cliff side Villa San Michele, the Gardens of Augustus, take a chairlift ride up the mountain, and a boat ride around the island. What a day!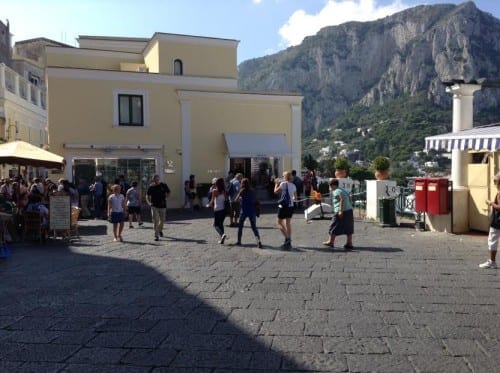 The group gathered back in Sorrento that evening for dinner at Michelin star restaurant, Il Buco.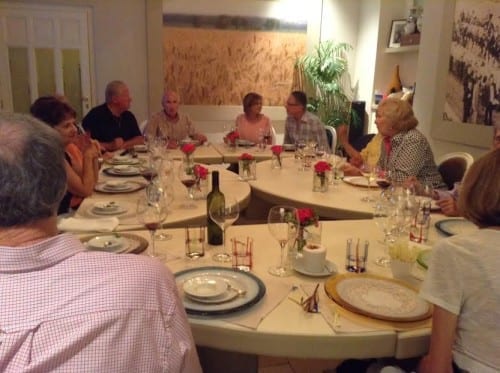 Needless the say, the food, the sights, and the people have already made this a trip to remember! The tour will continue with excursions along the beautiful Amalfi Coast and a trip to a very ancient city… stay tuned!