This morning we visited the lovely city of Verona. Our Verona guide, Katia, shows us many interesting medieval neighborhoods.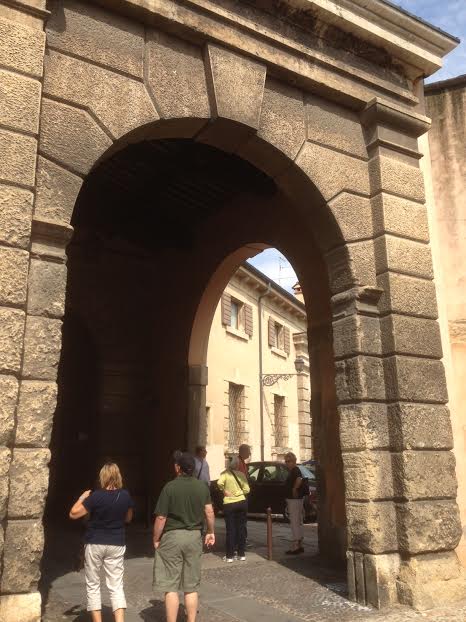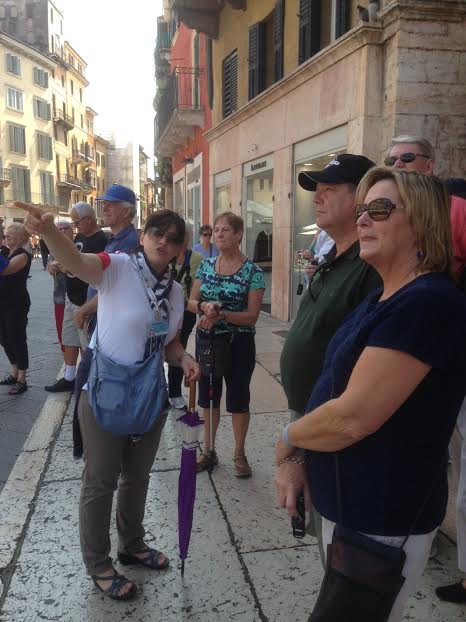 Katia tells us the TRUE story of Romeo and Juliet while we look on to the famous balcony, which provides a great photo op for tourists!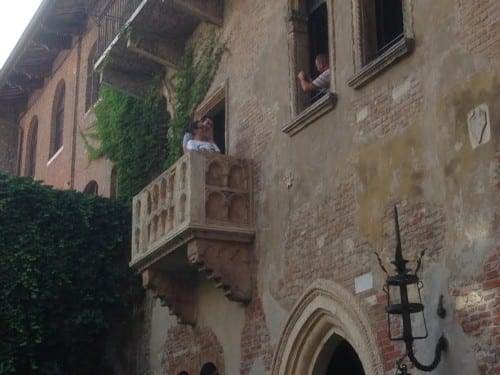 To sum up Verona in a few words: beautiful architecture, medieval piazzas, hundreds of trattorias, great shopping, and lots and lots of people! I love Verona! There is a story in every footstep.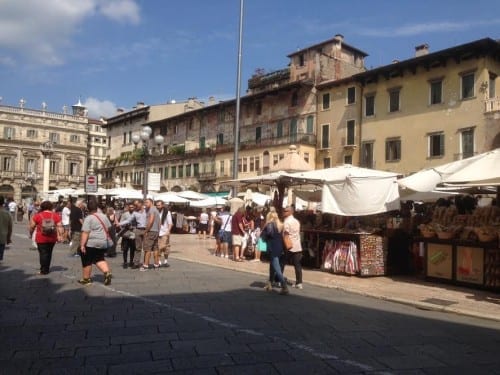 We then spend the afternoon in the Roman resort village of Sirmione, oozing with charm.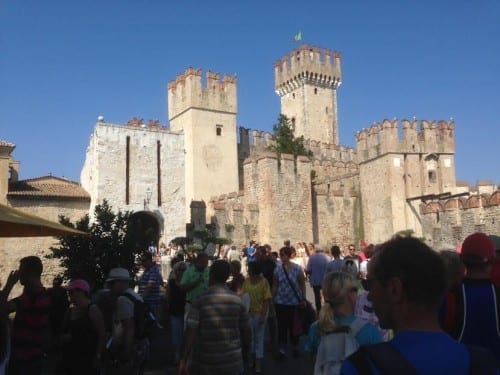 "Sirmione is simple and complex, young and old, full of life and movement but also silent and contemplative. " (source)
The next day we took a private boat to a very special island on Lake Garda. The owner of the island, The Countess Alberta, greets us and shows us all around her villa and gardens.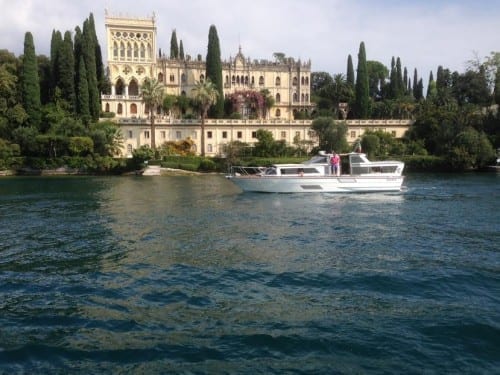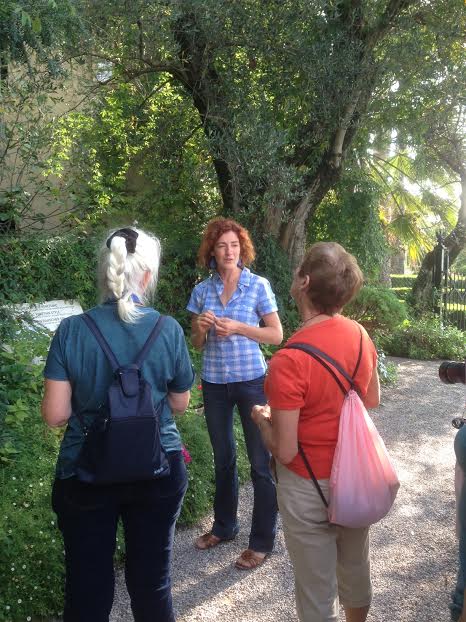 Alberta's family, which include her six brothers and sisters, grew up here. All three of them, plus their mother, live here and maintain it. Alberta's mother is in charge of the roses — and they are beautiful!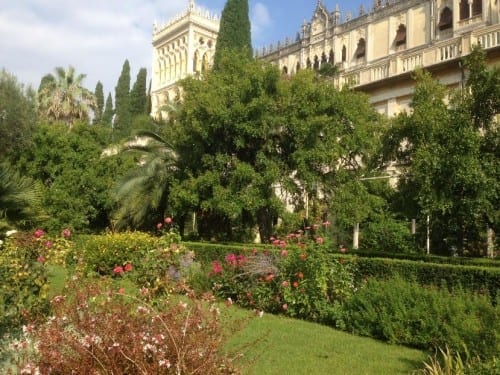 After our tour, Alberta invited us to a glass of wine and an olive oil tasting from their vineyards and olive groves. Now that's some Italian hospitality!
Stay tuned for more information from our Italy Tours!