Zermatt is so beautiful. Yes, of course it is touristy – but we tourists know a beautiful place! And one cannot visit Zermatt without a trip to the top of Kleine Matterhorn for a spectacular close-up view of the mountain of mountains: the Matterhorn.
You know it's going to be a good day when you wake up and look out your window and see this: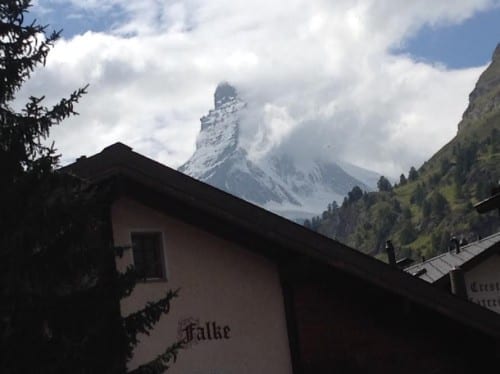 Sunny skies with some lingering clouds gave us some spectacular views, and that was before we even ascended the mountain via the Matterhorn Express with our guide Martin, who is a third generation Matterhorn mountain guide. He has climbed to the top of the Matterhorn 110 times! His father has climbed it 600 times; his grandfather 300 times.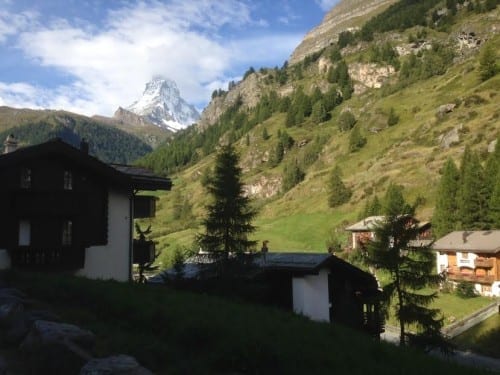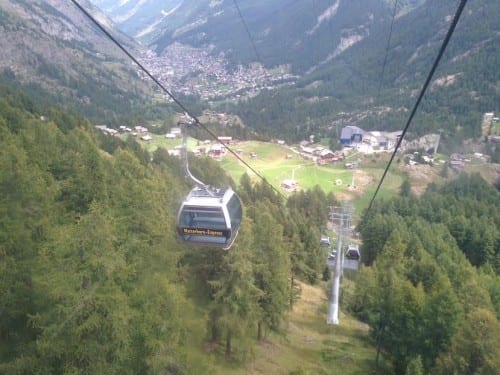 The trip to the top takes approximately 45 minutes and bring us to Europe's highest summit at 3,883 meters or 12,739 feet.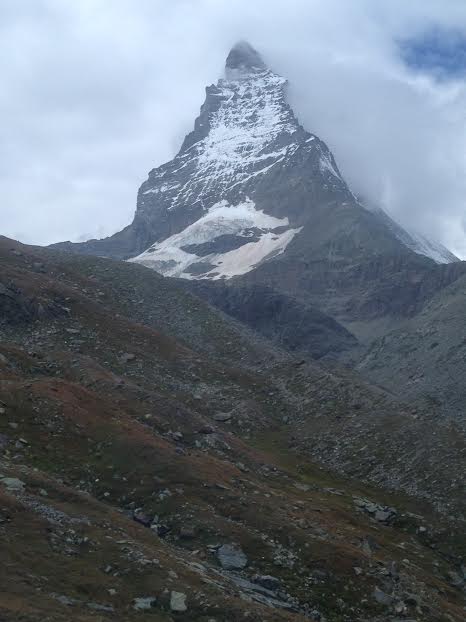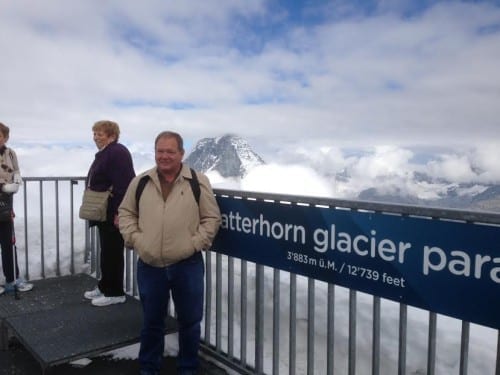 From there we took another lift to the Glacier Palace to check out some amazing ice sculptures inside a glacier.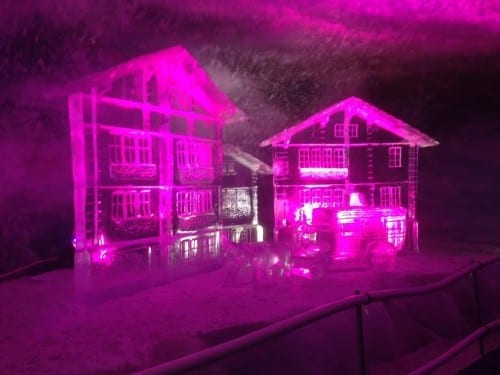 What a great way to wrap up our time in Switzerland!. Now it's on to the Northern Lakes of Italy!